Wednesday, 19 July 2023 at

0h 47m 37s
The fake electors scheme
They met in a basement and signed a false affadavit. Oopsie.
Michigan was one of many fake elector scandals during the 2020 presidential election. Fake electors in the 2020 Presidential election will become a historic moment in the history of the United States and we are currently getting a slow moving boulder down a very steep hill.
Look out below.
---
Monday, 17 July 2023 at

21h 11m 25s
Meme of the day
Dear Karma, I have a list of people you missed.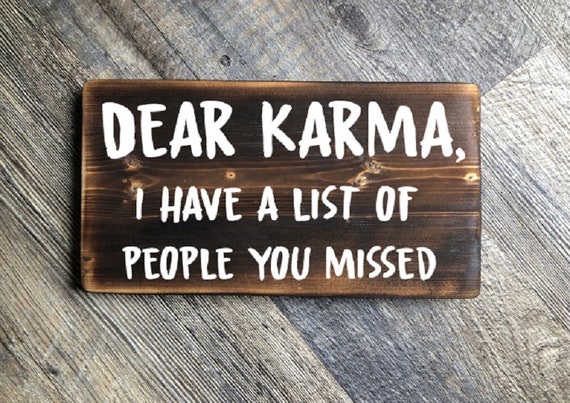 ---
Sunday, 16 July 2023 at

21h 11m 53s
This was always a fraud
Michael Popok rigorously explains how the accusations made by movie "2000 mules" are specious at best and (more likely) fraudulent lies.
---
Friday, 14 July 2023 at

18h 56m 27s
Homogeneity of proportionality between groups
The idea of affirmative action has been misrepresented both by it's supporters and detractors, because diversity in and of itself is a good idea. Having a representative population is an even better idea. Hence the best way to instill diversity is to ensure that the measured groups in the sample are roughly proportional to the measured groups in the larger population. Assigning points and putting applicants into various statistical boxes is the fairest and best way to ensure that a college or university gets both a diverse and robust student population. A black student might get into Harvard because the student was number 299 out of 300 ranked on points in the Black American box, whereas a white student might not make the cut because they were points ranked at 1203 in a box of 1200. However, that is not discrimination. Some ballplayers hit 21 homers and think they are better than an 18 home run hitter, except based upon all of the rubrics used to assess ballplayers, the 18 HR player actually might rank higher relative to the position.
Granted positions on the MLB baseball field are not really analogous to the measured groups in a scholastic or economic sense, but MLB positions do tend to have similar characteristics and background factors related to defense capabilities, which is not really different than the proxy groups used by economics and university statisticians from which to analyze and obtain data. Data is meaningless unless it categorized and labeled. The issues with affirmative action are about how to categorize and label data. The recent Supreme Court decision does not so much dismantle this misunderstanding about data as it rather instead INSPIRES a slew of law suits aimed at dismantling the edifice of public education using this misunderstanding about data. Spiteful groups will sue institutions because of "preferential" treatment.
However, I think the key here in the law is to show that fairness means homogeneity of proportionality between groups. Ethnicity is at best only a proxy for economic groups, so universities included point systems to enter in a financial-social-economic value. So what. That was all in an effort achieve homogeneity of proportionality. Which means the proportions between groups in the sample does not deviate significantly from the larger population, and is representative of the overall population.
---
Thursday, 13 July 2023 at

16h 27m 17s
Robert Reich - UC Berkeley spring 2023 lecture on Wealth and Inequality
Should we care about widening between wealth and inequality?
Around the timestamp 4 minutes, Reich discusses what the social contract means as various levels : the classroom level of students, the larger university of students, the Berkeley community, the Bay Area community, the community of citizens of the United States ...

[But] What do we owe each other? We are very good talking about rights. We got a Bill of Rights. What about a bill about responsibilities?
I found that an interesting concept. People use words to conceal what it is they actual truly want to conserve, so my first thought is the word "freedom". Free to do what we think we are entitled to do, backed up by what is categorized as "common sense". The word "freedom" is not understood outside of the context in which the word is used, in the sense that "freedom" might not be an action insomuch as an ideal environment requiring certain individual responsibilities in order to be achieved.
---
Sunday, 2 July 2023 at

21h 58m 28s
The real issue is housing
Addressing the housing issue means turning away from expecting the building industry to alter it's focus on expensive luxury developments, while also addressing the large number (12 million) of vacant homes. The market that the corporate firms want is the market of those who have money, and that's the same market for seasonal homes rented out by airbnb.
According to the census.gov website (timestamp 6 minute in the video)

In 645 of the nation's 3,143 counties, seasonal units made up at least 50% of the vacant housing. In 1,313 counties, seasonal units outnumbered the combined total number of units for rent or sale that were vacant.

That's called a Mic-drop.

---
Saturday, 17 June 2023 at

21h 41m 20s
Good discussion about Tech Bro Billionaires and their idea of the future
---
Tuesday, 13 June 2023 at

17h 29m 19s
This is a big deal
---
Monday, 24 April 2023 at

4h 45m 38s
Jen Psaki interviews Alexandria Ocasio Cortez
I love AOC with all my heart. She is the voice of the modern United States. She is the historical version of our great House of Legislators of the past, a great orator of the moment.
---
Friday, 31 March 2023 at

5h 10m 18s
Lauren Bimbo-alert
More worried about wolves than ak-47 guns killing children.
What a shill and false patriot.
---