Sunday, 6 August 2023 at

3h 57m 46s
The Republican Accountability Project
WoW.


---
Friday, 4 August 2023 at

19h 20m 40s
Today's Rant
Corporations and Billionaires don't have countries or nations. Their blood circulation system consists of money. Their views are corrupted by arrogance. They buy politicians who can persuade the voting classes that the politicians represent their interests all the while the politicians carve away at the nation state and sell historical legacy for more profits and economic monopolization.
And the mindset is ... Sucks to be you if you are on the other side of their conquered divide.
Billionaires and aggregate collections of very wealthy unenlightened people (not necessarily mutually exclusive) are a problem because there will always be jackals and willing participants to their schemes. They can hire reams of lawyers to muck up the functionalism of local governments everywhere in the world. They can create media organizations run by propaganda artists that toe the line between lies and plausible deniability as skillful as a fisherman quickly de-skins a fish, and then hardly blush when their speculative accusations turn into rotten pumpkins upon the slightest inspection. They love to hire spokespersons that represent their interests and laud only those experts who can twist a tautology into a political philosophy with a straight face. Delusional zombies are pummeled with false patriotism, and borderline personality disorders are channeled by stochastic terrorism into acts or statements that are horrific or illogical.
---
Friday, 4 August 2023 at

4h 9m 40s
The Great Plant Based Con
Humans are omnivores. Which means we are carnivores supplemented by other bio-available food sources. However, the quality of the food source is also an issue. Plants are not the best sources of nutrients. FACT: You can't get a lot of nutrients from plants.
Plants were always a supplement to a diet composed of meat for humans. And plants also need to be processed to remove the toxic effects -- like soaking in a saline solution for a few hours to a number of days, or cooking for a long time, or (like bell peppers) removing the skins after broiling after carefully taking out the seeds.
In this video, Mrs. Buxton debunks the 2015 study that vilified saturated fats from the WHO (timestamp 16:00). And even if you ignore all of the sample issues of that study, the studies resulting hazard ratios of 1.08 are insanely small. That implies 8 people out of 100 are more likely to develop bad health outcomes (cancer, etc.). However that ratio is a ratio based upon percentages, not raw numbers.
1.08 means an 8% increase. Say you have 1% of a population that develops a condition. An 8% increase from 1% becomes 1.08%. So we are making conclusions from a study that has sample issues based upon an outcome percentage that went from 1% to 1.08%.
Now I agree, this might be confirmation bias for what I have come to believe, but I have come to this belief after believing the complete opposite, and then experiencing for myself better health outcomes after I flipped my diet and my understanding of human nutrition. My research and awareness and diet over the last 10 years has been convincing for me personally.
The bogus environment issues are discussed at timestamp 34:00 . TLDR; the methane emissions are overstated and exaggerated. People are not talking about livestock in the context of the overall system of ecology, which is more relevant. CAFO's do not have to be the way our livestock is raised and processed. And, the issue of what we feed livestock is more relevant to the environment than the raising of livestock itself. It's not a binary issue.
---
Sunday, 30 July 2023 at

16h 8m 4s
Quote of the Day
"The modern conservative is engaged in one of man's oldest exercises in moral philosophy; that is, the search for a superior moral justification for selfishness."

~John Kenneth Galbraith
---
Thursday, 20 July 2023 at

23h 22m 44s
There is no comparison
Especially when you consider that it is highly likely the Hunter-Biden-lap-tap was created by Russians hacking into Hunter's computer and google account.
---
Wednesday, 19 July 2023 at

0h 47m 37s
The fake electors scheme
They met in a basement and signed a false affadavit. Oopsie.
Michigan was one of many fake elector scandals during the 2020 presidential election. Fake electors in the 2020 Presidential election will become a historic moment in the history of the United States and we are currently getting a slow moving boulder down a very steep hill.
Look out below.
---
Monday, 17 July 2023 at

21h 11m 25s
Meme of the day
Dear Karma, I have a list of people you missed.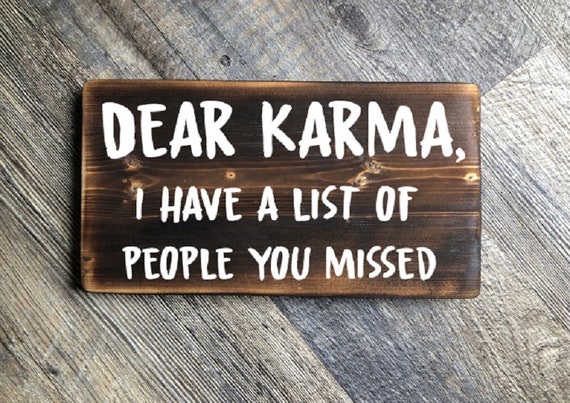 ---
Sunday, 16 July 2023 at

21h 11m 53s
This was always a fraud
Michael Popok rigorously explains how the accusations made by movie "2000 mules" are specious at best and (more likely) fraudulent lies.
---
Friday, 14 July 2023 at

18h 56m 27s
Homogeneity of proportionality between groups
The idea of affirmative action has been misrepresented both by it's supporters and detractors, because diversity in and of itself is a good idea. Having a representative population is an even better idea. Hence the best way to instill diversity is to ensure that the measured groups in the sample are roughly proportional to the measured groups in the larger population. Assigning points and putting applicants into various statistical boxes is the fairest and best way to ensure that a college or university gets both a diverse and robust student population. A black student might get into Harvard because the student was number 299 out of 300 ranked on points in the Black American box, whereas a white student might not make the cut because they were points ranked at 1203 in a box of 1200. However, that is not discrimination. Some ballplayers hit 21 homers and think they are better than an 18 home run hitter, except based upon all of the rubrics used to assess ballplayers, the 18 HR player actually might rank higher relative to the position.
Granted positions on the MLB baseball field are not really analogous to the measured groups in a scholastic or economic sense, but MLB positions do tend to have similar characteristics and background factors related to defense capabilities, which is not really different than the proxy groups used by economics and university statisticians from which to analyze and obtain data. Data is meaningless unless it categorized and labeled. The issues with affirmative action are about how to categorize and label data. The recent Supreme Court decision does not so much dismantle this misunderstanding about data as it rather instead INSPIRES a slew of law suits aimed at dismantling the edifice of public education using this misunderstanding about data. Spiteful groups will sue institutions because of "preferential" treatment.
However, I think the key here in the law is to show that fairness means homogeneity of proportionality between groups. Ethnicity is at best only a proxy for economic groups, so universities included point systems to enter in a financial-social-economic value. So what. That was all in an effort achieve homogeneity of proportionality. Which means the proportions between groups in the sample does not deviate significantly from the larger population, and is representative of the overall population.
---
Thursday, 13 July 2023 at

16h 27m 17s
Robert Reich - UC Berkeley spring 2023 lecture on Wealth and Inequality
Should we care about widening between wealth and inequality?
Around the timestamp 4 minutes, Reich discusses what the social contract means as various levels : the classroom level of students, the larger university of students, the Berkeley community, the Bay Area community, the community of citizens of the United States ...

[But] What do we owe each other? We are very good talking about rights. We got a Bill of Rights. What about a bill about responsibilities?
I found that an interesting concept. People use words to conceal what it is they actual truly want to conserve, so my first thought is the word "freedom". Free to do what we think we are entitled to do, backed up by what is categorized as "common sense". The word "freedom" is not understood outside of the context in which the word is used, in the sense that "freedom" might not be an action insomuch as an ideal environment requiring certain individual responsibilities in order to be achieved.
---